Flexibility Through Modularity
The modular design of the AEtrium-4 gives you flexibility to make your harvests highly efficient. You can configure the AEtrium-4 Growth Trays to fit any production bloom room design.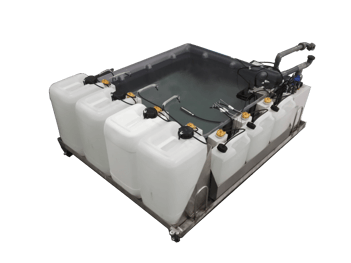 The AEtrium System also offers easy scalability. You can start small with a single AEtrium-4 matriarch recipe dosing bay and add additional grow tubs to fill your space. The matriarch recipe dosing bay comes in two sizes. The smaller unit supports up to 5 grow tubs and the larger unit supports up to 10 tubs (200 square feet of canopy space).
Expand In Anyway You Want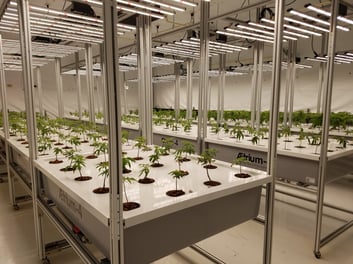 The AEtrium Guardian Grow Manager can support an unlimited number of grow columns. You can set up any of those grow columns in a Sea of Green (SOG) or a single tree approach. The AEtrium-4 offers flexible tray options so you can set up for plant density or canopy configurations.
The modular systems are all on wheels for easy access and offer significant operational cost savings (90% less water usage, 70% less nutrient usage, no pesticides, no soil, no soil disposal, and you can manage the sytems with one third the labor of working in soil
.
Datasheet:
001 AEtrium-4 Automated Aeroponic Bloom Growth Environment Brochure