09

Apr 18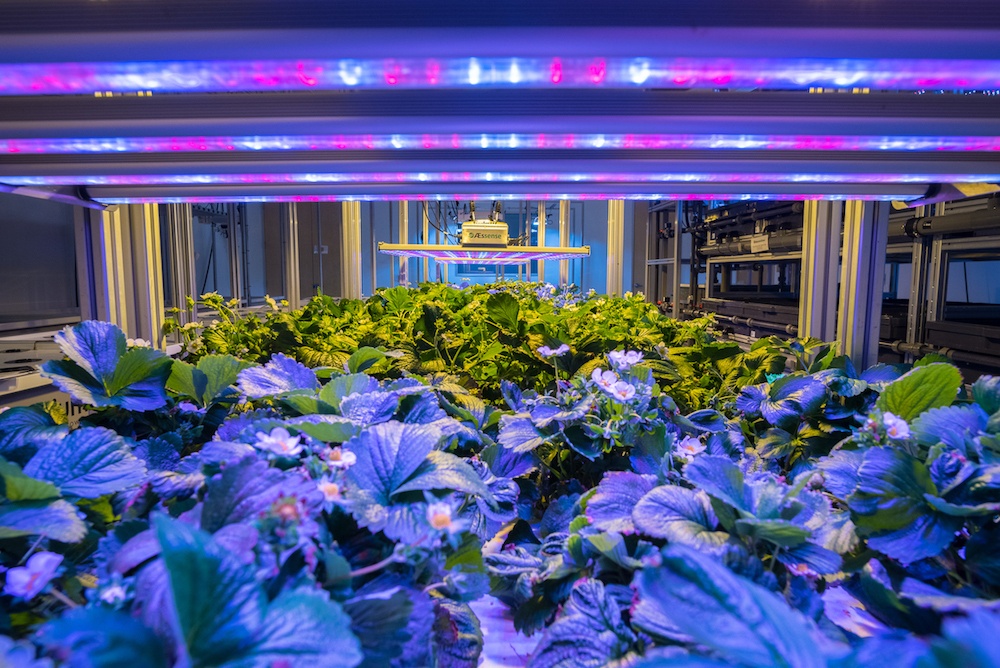 AEssenseGrows Announces International Indoor Farming Symposium in Shanghai
Co-Sponsored by AEssenseGrows and the Shanghai Academy of Agricultural Sciences,
the June Event Brings Together Global Leaders in Indoor Commercial Cultivation
SUNNYVALE, Calif. AEssenseGrows, an ag-tech company specializing in automated aeroponic platforms for high-yield plant production, announced today a symposium featuring leaders in commercial indoor agriculture. Co-sponsored by AEssenseGrows and the Shanghai Academy of Agricultural Sciences (SAAS), the 2018 International Indoor Plant Factory Symposium will run June 12-15 at the Blue Palace Hotel in Jiading, Shanghai.
The symposium brings together some of the world's leading experts in commercial indoor cultivation for an exchange of ideas and information about the latest innovations, technologies and research in the field. The primary focus will be on technology to grow greens and fruit, though topics may also touch upon growing grains and plants for herbal medicines.
"There have been many recent advances in indoor farming, and this symposium will serve as a forum to discuss how they can be deployed commercially to benefit our communities," said Robert Chen, president and CEO of AEssenseGrows. "By joining with the SAAS, we are delivering an event that will be of value to all agriculture professionals who recognize the potential indoor farming presents for businesses and--more importantly--society."
Keynote presentations include:
"The present and future of the plant factory with artificial lighting," by Professor Toyoki Kozai, president of the Japan Plant Factory Association, Japan

"Tomorrow's city will be self-sustaining," by Dr. Dickson Despommier, emeritus professor, Columbia University, United States

"The transforming power of vertical farming—global trends and local impacts," by Christine Zimmermann-Loessl, chairwoman of the Association for Vertical Farming, Germany

"A total solution and innovation for smart plant factory with artificial lighting," by Dr. Huafang Zhou, vice president of AEssenseGrows, United States

"Grow light recipes and study of artificial lighting for plants," by Professor Shaohua Li, Institute of Botany, Chinese Academy of Sciences, China
Detailed information about the symposium can be found at www.plantfactorysymposium.com.
The deadline for submitting abstracts for presentations and posters is April 30.
In addition to the symposium, AEssenseGrows will hit the road in May, demonstrating its advanced grow systems at major conferences in the United States. The Sunnyvale, Calif., startup will demonstrate its AEtrium system and Guardiantm Grow Manager software at:
The company will also participate in the NCIA annual Lobby Days, May 21 to 23 in Washington, D.C.
To meet with an AEssenseGrows representative at one of the shows, contact Phil Gibson at pgibson@aessensegrows.com.
AEssense Corp. (pronounced "essence"), founded in 2015, is a precision AgTech company based in Sunnyvale, CA. AEssenseGrows provides accelerated plant growth SmartFarm platforms and software automation delivering pure, zero pesticide, year-round, enriched growth to fresh produce and medicinal plant producers globally. With AEssenseGrows, you can precisely control your production operations at your fingertips from anywhere in the world.